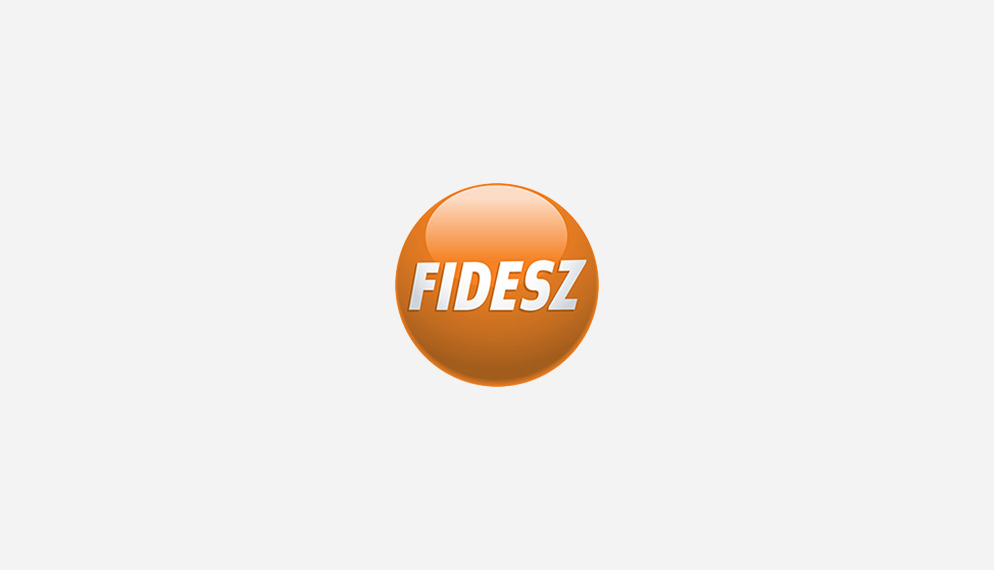 2013. 03. 14.
"The Hungarian Ádám Kósa, the first deaf person to be elected in the history of the European Parliament," the AFP wrote in 2009, "has, at 34, become the poster-boy of websites for persons with impaired hearing. By using sign language in his speeches, he intends to play a militant role."
As an example, in 2011, he managed to convince our professional training service to run a course in sign language! And next month, he will be the moving force behind "Hearing Awareness Week" in the EP.
We are admitted by a stocky guy who gives us a very warm welcome. To his left, a sign language interpreter. We introduce ourselves rapidly. Here we go…
We ask questions, she translates. He answers, she translates. There's very little time-lag. Without making any sounds, the MEP articulates the words. We lip-read a little. Our eyes move back and forth between the MEP and his interpreter.
Ádám Kósa is an easy-going person. And he clearly has no problem with the word "deaf". Several times, his ready smile reveals a tongue-in-cheek side to his character.
How do you participate in EP debates, Mr Kósa?
After four years of being an MEP, I can say "I don't have a problem, it's easy now". The Members and the staff know who I am. Of course there are limitations. Of course I can't pick up my phone… I work per email, by writing and with personal contact. My colleagues have accepted that.
Were your colleagues not surprised at the beginning?
Well, some asked questions. It took me let's say half a year to inform them.
How do you organise your daily work and life?
I work with my interpreters. I have 7 in total, Hungarian sign language interpreters. I have two working here in Brussels full time who take turns depending on the language and the subject matter.
I look at my agenda, see my programme and take an interpreter with me at important meetings,
At official meetings, my interpreters translate the spoken Hungarian interpretation for me and my sign language into Hungarian spoken language.
If I meet another MEP one to one, say in the corridor, my interpreters cannot help me because they may not be there or would need to speak another language. We can then agree to use email or sms or write a note.
But I do have international sign language interpreters, too, like Loreta here (smiles). She is Spanish. So if I meet a Spanish colleague, I call her.
I was amazed to hear that every language has its own signs? Can you tell us more on this?
There are over 27 sign languages. So a person using sign language does not understand all sign languages. There are some similarities between the different sign languages though.
For example, there is common ground between Hungarian and German due to their common history in the Austro-Hungarian Empire, but Dutch and Hungarian for example are very different. In input I could maybe understand half, but output would be impossible.
That's why many use the "international sign language". It's more of a selection of signs. It may somehow be considered as an Esperanto of sign languages…
The EP has launched a pilot course on sign language. Did you push them?
Indeed I did. When I arrived in Parliament, I realised that groups of deaf people had a communication problem when visiting the Parlamentarium.
They have video guides though but only in four different sign languages. Nobody from the staff was able to speak in signs.
I hope that more sign languages will be included in the video guides. But I also thought it was important for those who take care of visitors to be able to reach at least a basic level of communication with a hearing impaired public.
So two years ago, I proposed to launch a training course in sign language at the EP. Now it has begun.
Doesn't the use of sign language cut off deaf people from other people?
Bilingualism is the key to avoid "ghettoisation". It is very useful to both speak and use signs.
How do the participants in the EP sign language course perform?
They are working to reach level A1 and will continue on to the next two levels.
I met two of them, Christopher Robinson from the UK and Javier Vega-Bordell from Spain,and they have become really fluent. One has perhaps an advantage… In Southern countries, hands play a greater role when you speak (smile)…
We hope that more staff will be interested in taking part, showing a good example and seeing how science can be used in everyday life.
As an MEP, do you consider you have a very special mission to "represent" hearing impaired people or is this just one of your political priorities?
I want to work for deaf people… and for all other people. And show that deaf people can work for hearing people.
The attention is on me now because I use sign language. It's a good tool I can show colleagues.
In April, I will host a Hearing Awareness Week* at the European Parliament. I hope to see many colleagues and staff there.
*Hosted by Ádám Kósa, in cooperation with the European Hearing Instrument Manufacturers Association and the European Federation of Hard of Hearing, the Hearing Awareness Week will set up an information stand from Monday 8 April to Wednesday 10 April 2013 – ASP, Main Hall Area, G Zone (Cocktail reception on 10 April 2013 at 18:30).
You will be able to test your hearing and wonder, as the title of the event poster says: "R U READY TO LOSE YOUR HEARING?"